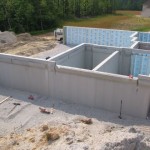 Feature 1: Strength
Insulated Precast Concrete is MUCH Stronger than Conventional Construction.
Advantages:
Wind Resistant to 250 MPH- Rated at 400 MPH.
Earthquake Rated D-2
Benefits:
Insurance Savings OF 50% or More.
Structure is Hurricane and Tornado and Earthquake Resistant.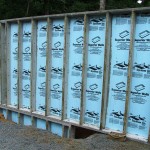 Feature 2: Superior Energy Efficiency
Advantages:
67% more Energy Efficient than Conventionally Built Structures.
That's a 52% better rating than ENERGY STAR's Standards of 15%.
R-Value of Walls  19
R-Value of Roof    34
UR Rating (air infiltration)  0.2
Benefits:
Tremendous Savings on Energy Costs
Most Energy Efficient Structure Built Today
Feature 3: Affordability and Virtually No Outside Maintenance
Advantages:
Lifetime Warranty on Wall System.
50 year Warranty on Roof System.
Lifetime Warranty on Enviro Exterior Coating
67% Savings on Energy Costs
Fire Resistant
Waterproof
No Mold
No Termites
Never Paint Exterior Again- Rubber Ceramic Polymer Paint
Property Insurance Savings of 50% or More
Benefits:
All the Advantages, Equate to Future Savings on Related Structure Maintenance
Savings on Insurance puts more Money in Owners Pocket Annually.
Lowest Maintenance Costs on a Structure Today
Feature 4: Superior Construction
Advantages:
Fully Integrated and Fully Engineered.
Concrete continues to strengthen (Cure) for 100 years. Wood Structures begin to deteriorate beginning day 1.

Home has a

Continuous Running Footer

for a stable, level, square building.

Wall System Installs quickly and easily, most can be done in one day.
More durable than real masonry – no mortar joints to let water in.
Enables 60% Faster Build Times.
Wall System not affected by weather or labor shortages.
Build ability-enclosure of dry envelope enables trades to start sooner.
Superior Life Span of any Structure.
Structural Efficiency
Flexibility in use
Optimum use of Materials
Quality Lifetime Materials in Use
Strict Controls Protect the Integrity of Our Building Process
Safer… and Safer to Build With…
Benefits:
A Stronger and Safer Structure is being Built.
A Square Building enables more Accuracy on Interior of the Structure.

Addresses on-site skill shortage and

reduces labor cost by 50%

over a Conventional built crew.

Adaptability to Environment
Protection of the Environment
Reduced Labor Costs.
Functions of the EnviroBuilt Insulated Concrete Wall System
Resists Wind Forces to 250 MPH, rated to 400 MPH
Keeps Water Out
Prevent's Air Leakage

Controls Light

   
Controls Heat
Controls Conduction
Controls Sound, 84% More Quiet than Conventional Construction.
Controls Water Vapor
Adjusts to Movement
Thermal & Moisture Expansion and Contraction
Fire Resistant: Fire Can Not Penetrate outside to inside.
Weathers Gracefully
Less Impact on the Environment, During and After Construction.
What Conventional Construction

Can Not

Claim,
But EnviroBuilt Insulated Precast Concrete Can.
Structural Efficiency
Flexibility in use
Optimum use of Materials
Speed of Construction
Quality Lifetime Materials in Use
Adaptability to Environment
Protection of the Environment
Strict Controls Protect the Integrity of Our Building Process
Production
By producing precast concrete in a controlled environment, typically referred to as a precast plant, the precast concrete is afforded the opportunity to properly cure and be closely monitored by plant employees.
Greater Quality Control of materials and workmanship

are present in a precast plant rather than a construction site. Financially, the forms used in a precast plant may be reused hundreds to thousands of times before being replaced. Which allows cost of form work per unit to be lower than for site-cast production.
The EnviroBuilt

System Advantage
Green-Sustainable-Sensible-Durable.
Dry
EnviroBuilt Systems'

special 5,500+ psi concrete mix is moisture resistant.

Because additional damp-proofing is not required, this can help you save both time and money. With the specified crushed stone footing and perimeter drain, water will be directed away from your foundation, helping to keep the Building dry.

With patented technologies and superior manufacturing methods, our Wall Systems are the very finest in the world and guaranteed for Life.
Warm
OUR foundations feature a continuous layer of insulation bonded directly to the concrete, resulting in high energy efficiency to help you reduce energy costs.
Our Insulated Walls have galvanized steel stud nailers built into the concrete studs so you can easily increase the amount of insulation without any need to install additional framing.
Smart
The Building Industry's Leaders are building today's Commercial Structures with ENVIROBUILT BUILDING SYSTEMS.
Certified trained crews install our superior systems typically in a few days, in virtually any weather.
Our builder's can save valuable time building with the dry, warm, smart, superior solution.
ENVIROBUILT Systems are created in a controlled factory environment to ensure that the Insulated Wall System and foundation will be built to the industry's highest standards.

The concrete is reinforced with steel rebar, making it stronger than traditional Wall Systems and Foundations, and can be customized to nearly any architecture, providing you with a maximum of Design Flexibility

.
 

CONCLUSION
Pre-casting of Concrete has great potential to respond to new market greener, safer and more efficient Building Ownership demands. Possible solutions not only within the classical advantages related to working conditions, technology & speed of construction, and also in new developments of materials such as high performance & self-compacting concrete.
The overall product and construction have a place in this new economy, to withstand both environmental and economic disasters.
For More Information about The Enviro Built System, Please Contact Us